Many relationships begin with a phone number — the guy asks the girl for her number, he calls, they set up a date, and a relationship (possibly) begins. However, because phone numbers are sometimes abused to the point of comical exaggeration, not all phone number "transactions" result in the same scenario.
At every singles function, whether it's a weekend, a party, or a club, there is always the guy who takes a number from a girl, then takes a number from another girl, then another girl, and on and on he goes. He apparently sees the means as a goal in itself. In time, this sort of person amasses such a huge inventory of numbers that the Manhattan Yellow Pages begins to look like an abridged version of his little black book. It never dawns on him that the only way he could possibly call all these girls is if he came back in his next life as a high-speed dialer.
Of course, taking long lists of numbers sometimes has its advantages. Someone who makes a practice of it, seldom gets wrong numbers — even when he misdials, he usually gets a number he already has.
Then there is the guy who takes relatively few numbers, but never calls anybody, anyway. Being as enigmatic as taking too many numbers, this type of behavior can perhaps be attributed to previous traumatic experiences.
Such a traumatic experience might have consisted, for example, of the guy getting a number from "the girl of his dreams," but upon calling her, he reached "Joe's Bar and Grill." This can certainly dampen anybody's enthusiasm for calling.
It sometimes makes you wonder whether making dates was simpler before phones were invented. Did people walk around with homing pigeons, like business cards? I can just picture it …
Guy: Can I have your pigeon? Girl: (hands him a pigeon) Guy: When's the best time to release it? Girl: Second week in July … Oh … (hands him another pigeon) … in case I'm not in, here's my mother's pigeon.
This raises some other questions: If a guy took a girl's pigeon and didn't "call," did that make of him a rat or a thief? Did girls give pigeons that didn't belong to them to guys they didn't want to go out with? Was there such a thing as an unlisted pigeon? How did they "take the phone off the hook" when they were in no mood for "calls," close the window?
And how did screening calls work? Did they hide in the closet and wait for the pigeon to leave?
Heck, this is more complicated than I thought. Thank god we have phones.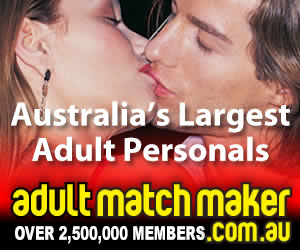 Adult Matchmaker Australia
Josh Greenberger: A computer consultant for over two decades, the author has developed software for such organizations as NASA's Goddard Institute of Space Studies, AT&T, Charles Schwab, Bell Laboratories and Chase Manhattan Bank. Since 1984, the author's literary works have appeared in such periodicals as The New York Post, The Daily News, The Village Voice, The Jewish Press, and others. His articles have ranged from humor to scientific to topical events. Visit his site: shopndrop.com
Article Source: www.ArticlesBase.com

Technorati Tags: Adult Matchmaker, adult matchmaker, relationships, date, dating
More Related Dating Articles From This Website....

It has been a well accepted fact that men are basically clueless to whatever it is that attracts women. In fact, some reports contend that women are so hard to comprehend that even if men master how to decode their body language, still, they just could not understand women, in one way or another. According to...
One of the most difficult moments in a boy's life is when he likes a girl, the girl of his dreams, but he is too shy for asking her a first date. Fortunately this problem finishes when they get married! Most of the boys consider that their love failure is caused by lack of money or by an unpleasant physical...
Click here to visit Adult Matchmaker's Aussie website The first thing you should remember when creating your profile is that you should express yourself – and only yourself. In your quest for love you should never lie about yourself – whether it's about your appearance or your career. Your goal should be to meet someone that strikes your interest and who...
I have written an article where I interviewed men who have used online dating services and actually went on real dates with women they met. Now I am going to interview some women who have met their dates through an online dating service to get their reaction and stories. One note, while safety applies to both...
To-day we are going to look into the biggest advantage of online dating and websites like AdultMatchmaker. Since we are all social beings, relationships have become the food for soul. All of us are looking to find someone to share the good and bed moments in our lives. But what we have to keep in mind is that our good...
If you want to succeed with internet dating, an online romantic interest should be seen as a potential dating partner. Once it is established that there is a potential for a relationship, you and your online lover should try communicating on the phone and then meet in person. Because of its physical limitations, internet relationships are considered 'incomplete' or seen...
Carly's quest in finding a suitable partner for marriage seemed impossible. She found the singles scene at clubs to be uncomfortable and her social circle seemed to consist of more married friends with a shrinking amount of singles. Although she had heard of internet dating and saw the ads, she had hesitated to take what...
Okay. I'll take a look, but I'm not saying that I'm going to participate in online dating just yet. I've heard the success stories and the horror stories about online dating, but I do not have any first hand experience to share with you on the topic. What I plan to do in this article is take...
Can I tell if my husband or wife (boyfriend or girlfriend) is likely to cheat? Infidelity is a real problem. Approximately, 30% to 50% of all married people will cheat on a spouse at some point during their marriage and affairs are common among dating partners as well. Unfortunately, these numbers are on the conservative...
It's a new era! It has all been demystified. We have found the cause of the pain. All these divorces, strange domestic violence cases, and broken hearts are caused by lack of quality knowledge and advice. Yes, times are changing and so must we! Now is the time to stop the guess work, to stop cutting corners,...
Click Here To Visit Adult Matchmaker Online dating is one of the best options when searching for a new relationship. Now-a-days a lot of people are joining online dating sites, like "Adult Matchmaker" in Australia. The reason being, they need a perfect mate to share their feelings with. Broken relationships, strained relationships, the stress and strain associated with today's fast phased...
1. Start by losing the losers As hard as it might be if you're single and you don't want to be "alone," if you want to find your soul mate you must be available and not involved with people that aren't right for you. 2. OK, available now? Next... are you "ready?" Any unfinished business that...
Dating a busy girl can be one of the hardest and most frustrating tasks in the world of dating. If a guy really likes a girl but she is too busy to reciprocate the time and effort being given to her, what does a guy do? Here are some tips on how to survive when dating a...
Not all dating sites are created equal and as a result it may take some careful research to find the best dating site for you. Dating sites may vary in a variety of ways including the demographic they cater to, the ways that they allow contact between members, the methods, if any, of matchmaking that are ...
It's now a well documented fact that over the last three years, online dating has become arguably the most popular activity on the net. This being the case, how do you stand out from the crowd when you first sign-up to your chosen site? Remember, popular dating sites attract hundreds, and in many cases, thousands of ...
Trackback URL for this post:
http://www.findasexydate.com.au/adult_matchmaker/singles-dating-and-phone-numbers-humor/24/trackback/
Posted by Jaron... Adult Matchmaker