Incidences of romance or dating scams have been on the rise since it came to public knowledge not too long ago.Yet,many people in the Western world are yet to grasp the reality of the fact that this scam seems to be on the increase.Perhaps, because most of the people who lose money to these scams do not talk about their losses.Many people prefer to bear the financial losses in silence, rather than disclose to any other party.

On the other hand, in Nigeria and other places where the scammers operate from, large amounts of dollars are being received on a daily basis from the scams.In the third week of March,for instance, a 20 year old young man,just seeking admission into the university, scammed 5000 British Pounds from a middle aged woman in the United Kingdom.He is not the only one collecting such amounts from dating or romance scams.Daily,in thousands of cafes all over Nigeria,especially the SouthWest, and other West African countries,tens of thousands of young people are actively working at the scams,looking for such victims.

But then, the question arises –whom do the scammers target for their activities? Do they just pick on anyone anywhere, or do they have a particular set of people that they focus on to defraud them of their money?

From what I could gather in my research, here are the main types of people that the scams are focused on:

1. Elderly people and other lonely groups: Elderly women and men looking for companionship are believed to be especially vulnerable to the scams.They are believed to be soft at heart,and willing to part with their money in return for romantic affection and attention.

Other lonely groups of people are also a prime target. Their loneliness makes them to be in need of some form of company,which may not be readily available around them in their immediate environment and which the scammers readily provide.

2. Separated women,recently divorced women and the like are easy targets of the scammers. The trauma of their divorce or separation makes them vulnerable to online scams. The scammers hunt on various dating sites for women like these.

3. Overweight people:these set of people are about the easiest to target and to scam,according to the scammers.

It appears some overweight people need someone to admire them and to love them the way they are.
And it also appears that a number of them are insecure emotionally.

And it appears that as a result of this, some overweight women seem to do anything to hold on to a man,even if they do not know if he is for real.

It appears that it is their sense of insecurity and their need for acceptance that is often exploited to get money of them.

4. People Looking For Sex: Many adult websites are a special target of the scammers.The scammers show nude pictures of themselves and engage in sexual acts with the persons they meet on the site.
Usually,the people scammed through adult sites never disclose that they were scammed or keep their losses to themselves.

All those interviewed and who lost money to scams through this means declined to give figures of how much they were scammed of

People living with AIDS, and differently-abled people are also a target of the scams.

This is by no means an exhaustive list of those being targetted by the scams.These happen to be the most popular ones the scammers target.

The best way to deal with the dating or romance scams is to know how the scammers operate and be wise as to their ways.

Educating yourself about these scams helps you to know how to prevent it from happening to you.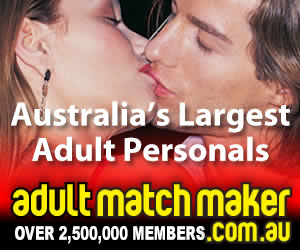 Adult Matchmaker Australia
Alan Prince is an expert on the subject of romance and dating scams.He literally spent hundreds of hours interacting with both the scammers and their victims in the course of this research.His findings are available for you to read at http://www.elovedeceptions.com
Article Source: www.ArticlesBase.com

Technorati Tags: Adult Matchmaker, adult matchmaker, dating sites, romance
More Related Dating Articles From This Website....

Can I tell if my husband or wife (boyfriend or girlfriend) is likely to cheat? Infidelity is a real problem. Approximately, 30% to 50% of all married people will cheat on a spouse at some point during their marriage and affairs are common among dating partners as well. Unfortunately, these numbers are on the conservative...
Don't short-change yourself. Don't compromise because you're lonely, or because your membership is about to run out and you still haven't met someone! I would also suggest that it's okay to analyse your past relationship(s). Think about what you liked and didn't like, and then don't change your mind! If you didn't like it when your...
Okay, so you've finally managed to ask that amazing person out (through e-mail of course) that you've met thru online dating but are you ready for a possibly real relationship in the real world? Well, for starters, don't even think that just because online dating services have somewhat made the whole dating scene a "little less...
It's now a well documented fact that over the last three years, online dating has become arguably the most popular activity on the net. This being the case, how do you stand out from the crowd when you first sign-up to your chosen site? Remember, popular dating sites attract hundreds, and in many cases, thousands of ...
Let us go straight to the point to all these small talks and focus on the question that slices into the very hub of man's survival. Bad boys or nice guys? This is truly a matter of personality choice. Each has its own crowd of admirers, where every woman is ready to defend their dearly beloved ...
Okay. I'll take a look, but I'm not saying that I'm going to participate in online dating just yet. I've heard the success stories and the horror stories about online dating, but I do not have any first hand experience to share with you on the topic. What I plan to do in this article is take...
Click Here To Visit Adult Matchmaker Online dating is one of the best options when searching for a new relationship. Now-a-days a lot of people are joining online dating sites, like "Adult Matchmaker" in Australia. The reason being, they need a perfect mate to share their feelings with. Broken relationships, strained relationships, the stress and strain associated with today's fast phased...
Trackback URL for this post:
http://www.findasexydate.com.au/adult_matchmaker/who-are-the-people-that-romance-or-dating-scams-are-targetted-at/12/trackback/
Posted by Jaron... Adult Matchmaker